Hungarian Rhapsody No. 2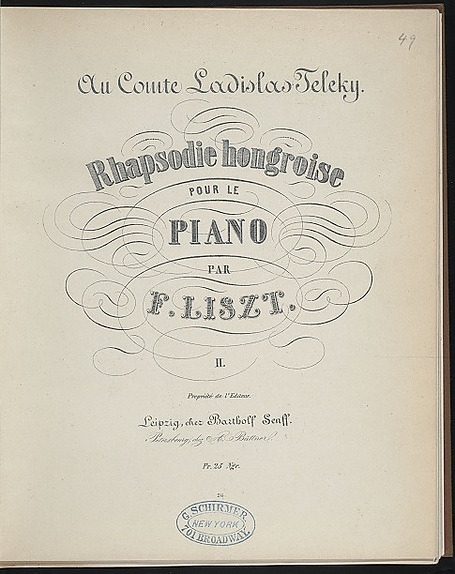 Composer
Opus
S. 244/2
Type
Tonality
Year composed
1847
Arrangements
19
Listen
Be the first to add a recording or video.
Hungarian Rhapsody No. 2 in C-sharp minor, S.244/2, is the second in a set of 19 Hungarian Rhapsodies by composer Franz Liszt, and is by far the most famous of the set.
The above text from the Wikipedia article "Hungarian Rhapsody No. 2" text is available under CC BY-SA 3.0.
Other arrangements
Buy printed editions
We have selected some printed editions we think may be useful.
$3.95
Piano Solo
G. Schirmer
---