Missa brevis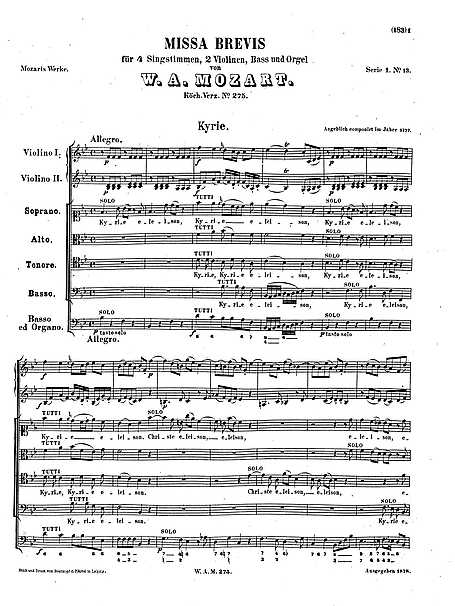 Composer
Opus
K. 275/272b
Tonality
B flat major
Arrangements
2
Listen
Be the first to add a recording or video.
The Missa brevis No. 9 in B-flat major by Wolfgang Amadeus Mozart, K. 275/272b, was probably written before September 1777 for Salzburg. The mass is scored for SATB soloists, SATB choir, violin I, violin II, 3 trombones, string bass, and organ.
The above text from the Wikipedia article "Missa Brevis No. 9 (Mozart)" text is available under CC BY-SA 3.0.
Buy printed editions
We have selected some printed editions we think may be useful.
---