Nocturnes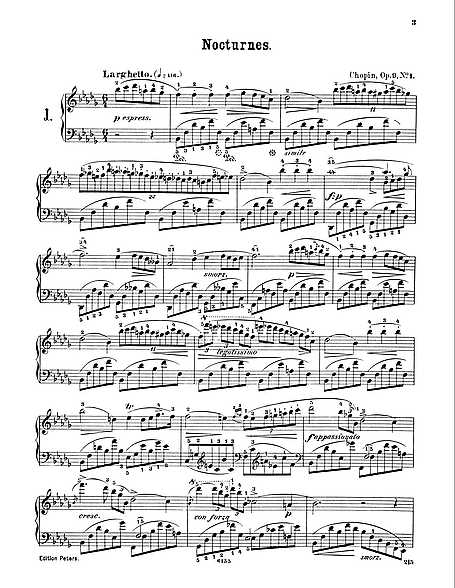 Composer
Opus
Op. 9
Type
Arrangements
21
Listen
Be the first to add a recording or video.
The Nocturnes, Op. 9 are a set of three nocturnes written by Frédéric Chopin between 1830 and 1832, published in 1832, and dedicated to Madame Marie Pleyel. The second nocturne of the work is regarded as Chopin's most famous piece.
The above text from the Wikipedia article "Nocturnes Op. 9 (Chopin)" text is available under CC BY-SA 3.0.
Other arrangements
Buy printed editions
We have selected some printed editions we think may be useful.
---