Pavane
No thumbnail available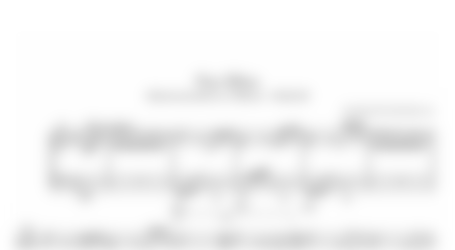 Composer
Opus
Op. 50
Tonality
Year composed
1887
Arrangements
15
Listen
Be the first to add a recording or video.
The Pavane in F-sharp minor, Op. 50, is a pavane by the French composer Gabriel Fauré written in 1887. It was originally a piano piece, but is better known in Fauré's version for orchestra and optional chorus. Obtaining its rhythm from the slow processional Spanish court dance of the same name, the Pavane ebbs and flows from a series of harmonic and melodic climaxes, conjuring a haunting Belle Époque elegance. The piece is scored for only modest orchestral forces consisting of string instruments and one pair each of flutes, oboes, clarinets, bassoons, and horns. A typical performance lasts about six minutes.
The above text from the Wikipedia article "Pavane (Fauré)" text is available under CC BY-SA 3.0.
Other arrangements
Buy printed editions
We have selected some printed editions we think may be useful.
$8.95
Piano Solo
Edition Peters

$13.50
Voice, Flute, Piano
Edition Peters
---