Piano Sonata No. 6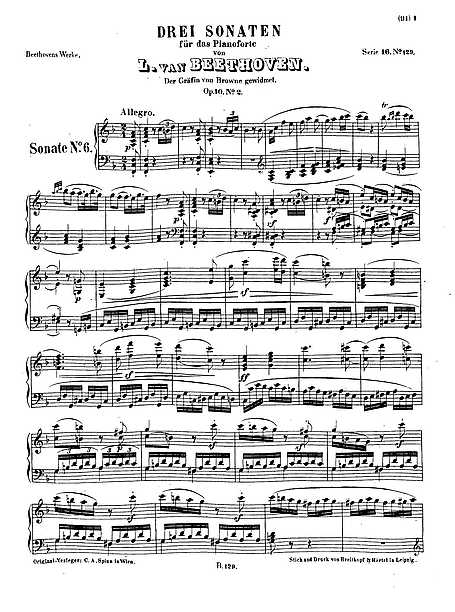 Composer
Opus
Op. 10 No. 2
Type
Tonality
Year composed
1798
Arrangements
8
Listen
Be the first to add a recording or video.
Ludwig van Beethoven's Piano Sonata No. 6 in F major, Op. 10, No. 2, was dedicated to the Countess Anne Margarete von Browne, and written from 1796 to 1798.
The above text from the Wikipedia article "Piano Sonata No. 6 (Beethoven)" text is available under CC BY-SA 3.0.
Other arrangements
---