String Quartet No. 2
No thumbnail available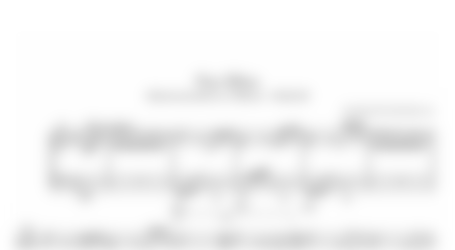 Composer
Tonality
Arrangements
6
Listen
Be the first to add a recording or video.
The String Quartet No. 2 is a string quartet in D major written by Alexander Borodin in 1881. It was dedicated to his wife Ekaterina Protopova. Some scholars, such as Borodin's biographer Serge Dianin, suggest that the quartet was a 20th anniversary gift and that it has a program evoking the couple's first meeting in Heidelberg. Of its four movements, the third movement "Notturno" is the most famous.
The above text from the Wikipedia article "String Quartet No. 2 (Borodin)" text is available under CC BY-SA 3.0.
Other arrangements
Buy printed editions
We have selected some printed editions we think may be useful.
$10.50
Piano Accompaniment, Cello, Violin Solo
Edition Peters

$10.50
Cello, Piano Accompaniment
Edition Peters

$12.95
Violin, Cello, Viola, String quartet
Alfred Publishing
---