Egmont
Overture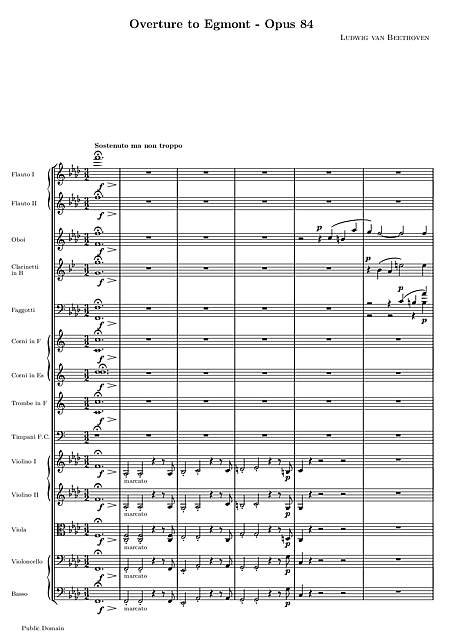 Composer
Opus
Op. 84
Year composed
1810
Pages
48
Instruments
Type
Licence
Uploaded by
Filesize
646 KB
Listen
Be the first to add a recording or video.
About
Egmont, Op. 84 by Ludwig van Beethoven, is a set of incidental music pieces for the 1787 play of the same name by Johann Wolfgang von Goethe. It consists of an overture followed by a sequence of nine pieces for soprano, male narrator, and full symphony orchestra. The male narrator is optional; he is not used in the play and does not appear in all recordings of the complete incidental music.
The above text from the Wikipedia article "Egmont (Beethoven)" text is available under CC BY-SA 3.0.
Free sheet music on other sites
Buy printed editions
We have selected some printed editions we think may be useful.
Other users also liked
---