Miroirs
Alborada del gracioso (orchestral score)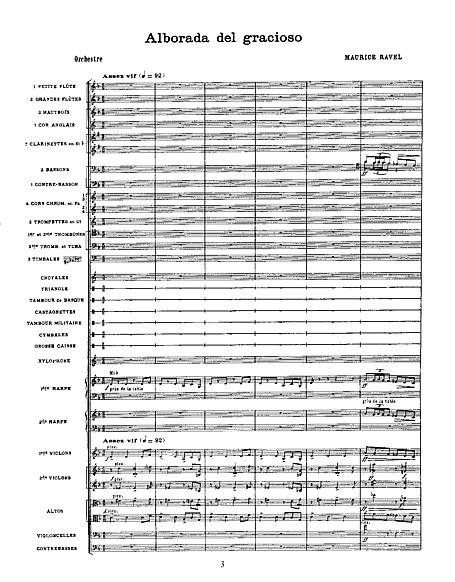 Composer
Opus
Op. 43
Year composed
1904–5
Pages
42
Arranger
Instruments
Licence
Uploaded by
Filesize
2.82 MB
Listen
Be the first to add a recording or video.
About
Orchestrated by Ravel in 1918.
Miroirs is a five-movement suite for solo piano written by French composer Maurice Ravel between 1904 and 1905. First performed by Ricardo Viñes in 1906, Miroirs contains five movements, each dedicated to a fellow member of the French avant-garde artist group Les Apaches.
The above text from the Wikipedia article "Miroirs" text is available under CC BY-SA 3.0.
Other arrangements
Free sheet music on other sites
Buy printed editions
We have selected some printed editions we think may be useful.
Other users also liked
---