Violin Concerto No. 2
Full Score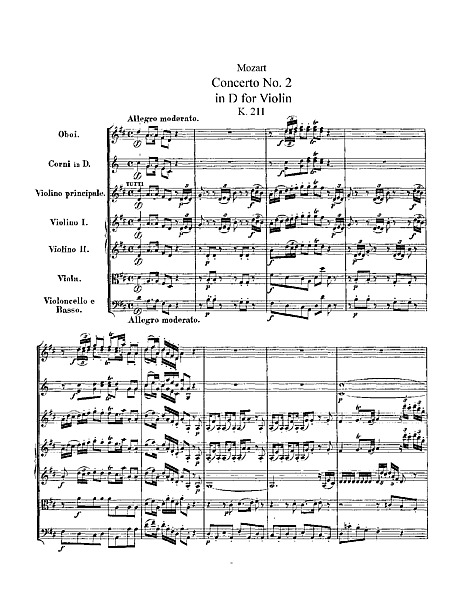 Composer
Opus
K 211
Tonality
Year composed
1775
Pages
22
Instruments
Type
Difficulty
Licence
Uploaded by
Filesize
1.95 MB
Listen
Be the first to add a recording or video.
Violin Concerto No. 2 in D major K. 211 was composed by Wolfgang Amadeus Mozart in 1775. The concerto has the usual fast–slow–fast structure. The movements of the work have the tempo headings:
The above text from the Wikipedia article "Violin Concerto No. 2 (Mozart)" text is available under CC BY-SA 3.0.
Other users also liked
---