Sixteen Waltzes for piano
No. 15 Piano Solo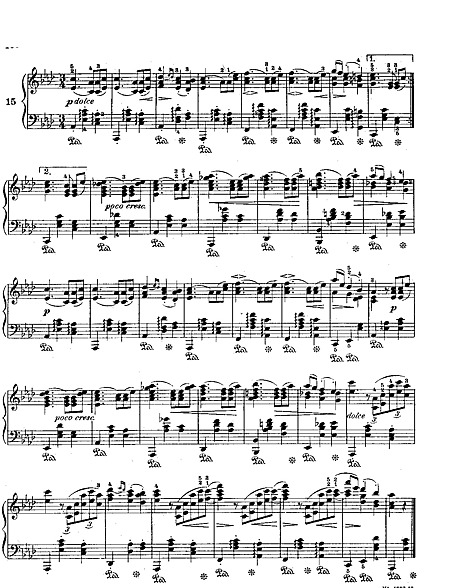 Composer
Opus
Op. 39
Year composed
1865
Pages
1
Instruments
Type
Difficulty
Licence
Uploaded by
Filesize
68.3 KB
Listen
Be the first to add a recording or video.
Sixteen Waltzes, Op. 39, is a set of 16 short waltzes for piano written by Johannes Brahms. They were composed in 1865, and published in 1866, dedicated to the music critic Eduard Hanslick.
The above text from the Wikipedia article "Sixteen Waltzes for piano, four hands" text is available under CC BY-SA 3.0.
Other arrangements
Free sheet music on other sites
Other users also liked
---