Violin Concerto
Violin & Piano reduction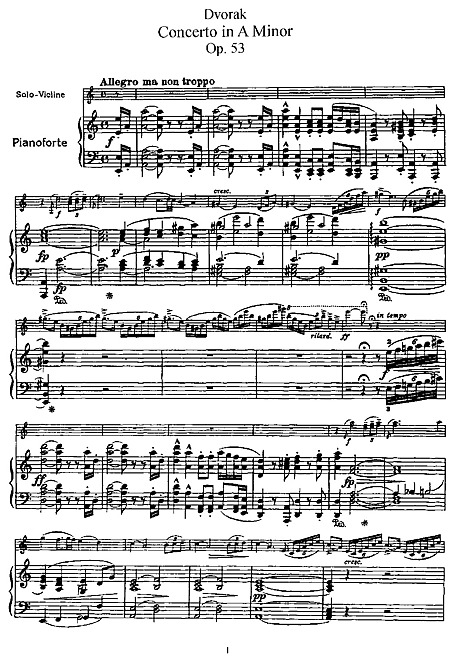 Composer
Opus
Op. 53, B. 96
Tonality
Year composed
1880
Pages
65
Instruments
Type
Difficulty
Licence
Uploaded by
Filesize
3.97 MB
Listen
Be the first to add a recording or video.
The Violin Concerto in A minor, Op. 53, is a concerto for violin and orchestra composed by Antonín Dvořák in 1879. It was premiered in Prague in 1883 by František Ondříček, who also gave the Vienna and London premieres. Today it remains an important work in the violin repertoire.
The above text from the Wikipedia article "Violin Concerto (Dvořák)" text is available under CC BY-SA 3.0.
Free sheet music on other sites
Buy printed editions
We have selected some printed editions we think may be useful.
Other users also liked
---