Christmas Eve
Act 1, Tableau 2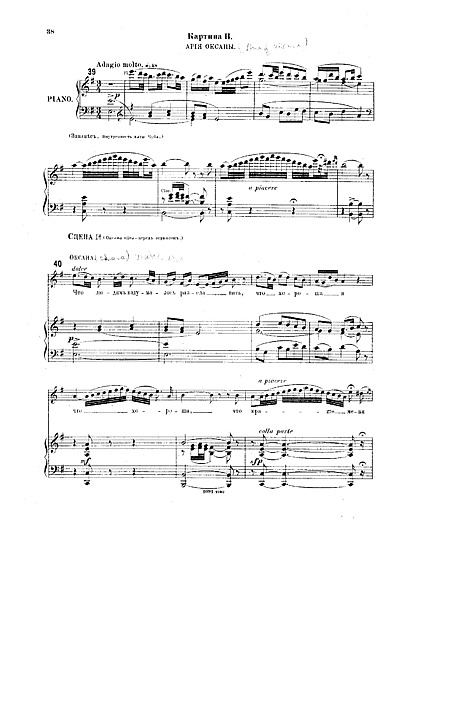 Composer
Pages
36
Instruments
Lyricist
Type
Licence
Uploaded by
Filesize
6.02 MB
Listen
Be the first to add a recording or video.
No reviews yet
Christmas Eve is an opera in four acts with music and libretto by Nikolai Rimsky-Korsakov. Composed between 1894 and 1895, Rimsky-Korsakov based his opera on a short story, "Christmas Eve", from Nikolai Gogol's Evenings on a Farm Near Dikanka. The story had been used as the basis for an opera at least three times previously, including for Tchaikovsky's Vakula the Smith (1874). Oliver Knussen writes that "Rimsky is only interested in recreating the atmosphere of the folk-tale, fleshing it out for his stage pageant in a comparable way to Humperdinck in Hansel. Gerald Abraham, on the other hand, praises the vivid humanity and humour of Rimsky's setting, as well as its atmospheric strength.
The above text from the Wikipedia article "Christmas Eve (opera)" text is available under CC BY-SA 3.0.
Other arrangements
---