Scheherezade
2. The Legend of the Kalendar Prince (full score)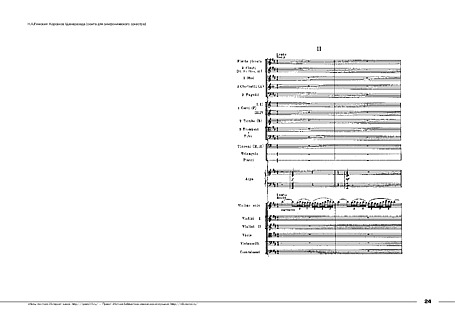 Composer
Pages
30
Instruments
Licence
Uploaded by
Filesize
5.27 MB
Listen
Be the first to add a recording or video.
Scheherazade is a major female character and the storyteller in the frame narrative of the Middle Eastern collection of tales known as the One Thousand and One Nights.
The above text from the Wikipedia article "Scheherezade" text is available under CC BY-SA 3.0.
Other sub titles
es:2. La historia del príncipe Kalendar, pt:2. A História do Príncipe Kalender, fr:2. Le récit du prince Kalender, de:2. Die Geschichte vom Prinzen Kalender, nl:2. Het verhaal van Prins Kalender, zh:2. 卡兰达王子的故事, ja:第2楽章《カランダール王子の物語》, ru:2. История о принце Каландаре
Other arrangements
Buy printed editions
We have selected some printed editions we think may be useful.
$2.50
Piano
Alfred Publishing
---