Symphony No. 2
Full score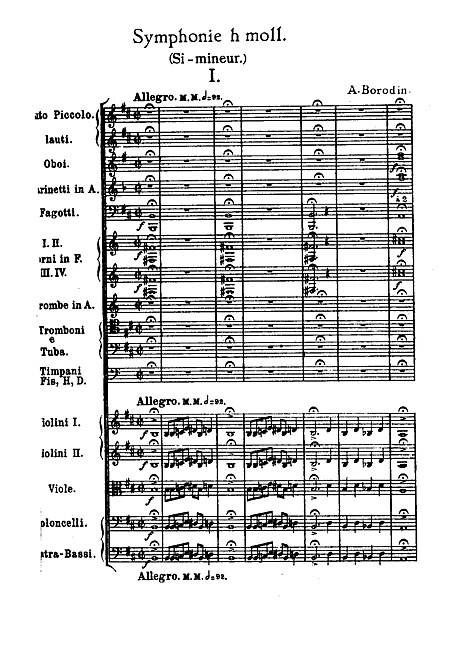 Composer
Tonality
Pages
173
Instruments
Licence
Uploaded by
Filesize
13.7 MB
Listen
Be the first to add a recording or video.
No reviews yet
Symphony No. 2 in B minor by Alexander Borodin was composed intermittently between 1869 and 1876. It consists of four movements and is considered the most important large-scale work completed by the composer himself. It has many melodic resemblances to both Prince Igor and Mlada, two theatre works that diverted Borodin's attention on and off during the six years of composition.
The above text from the Wikipedia article "Symphony No. 2 (Borodin)" text is available under CC BY-SA 3.0.
Other arrangements
Free sheet music on other sites
Buy printed editions
We have selected some printed editions we think may be useful.
$15.95
Orchestra, Full orchestra
Dover Publications
---