Amazing Grace
Voice, SATB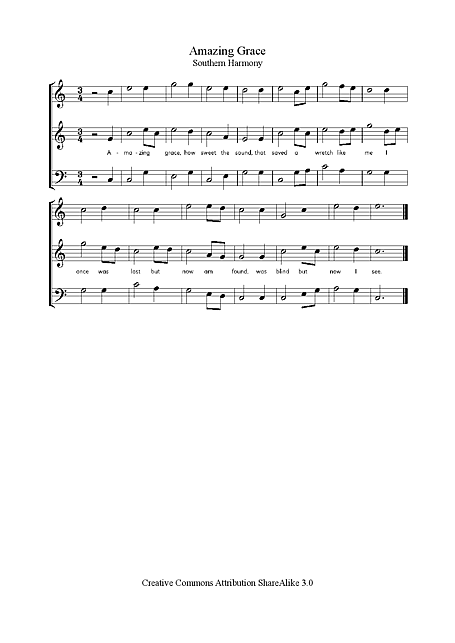 Composer
Pages
1
Arranger
Instruments
Type
Licence
Uploaded by
Filesize
45.0 KB
Listen
Soloist
15 March 1971

youtube.com
About
"Amazing Grace" is a Christian hymn published in 1779, with words written in 1772 by the English poet and Anglican clergyman John Newton (1725–1807). It is widely regarded as one of the greatest hymns ever written.
The above text from the Wikipedia article "Amazing Grace" text is available under CC BY-SA 3.0.
Other arrangements
Buy printed editions
We have selected some printed editions we think may be useful.
Other users also liked
---