Hansel and Gretel (
Hänsel und Gretel

)
Vocal score - Act 2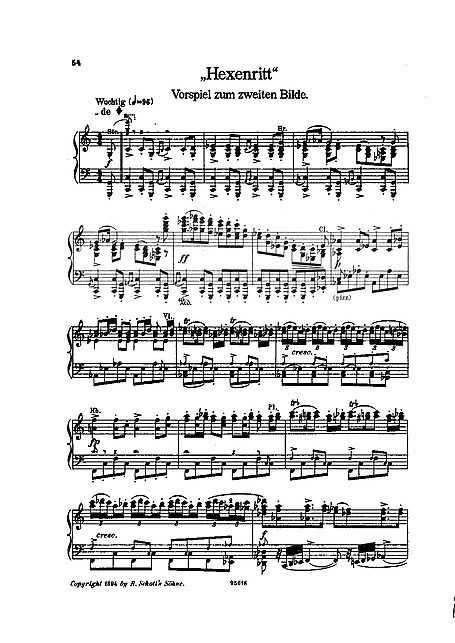 Composer
Pages
28
Instruments
Lyricist
Type
Licence
Uploaded by
Filesize
4.20 MB
Listen
Be the first to add a recording or video.
Hansel and Gretel is an opera by nineteenth-century composer Engelbert Humperdinck, who described it as a Märchenoper. The libretto was written by Humperdinck's sister, Adelheid Wette, based on the Grimm brothers' fairy tale "Hansel and Gretel". It is much admired for its folk music-inspired themes, one of the most famous being the "Abendsegen" from act 2.
The above text from the Wikipedia article "Hänsel und Gretel (opera)" text is available under CC BY-SA 3.0.
Other arrangements
♪
Free sheet music on other sites
Other users also liked
Ariane


Act I

Jules Massenet
Voice, Piano
---