Csárdás
Piano accompaniment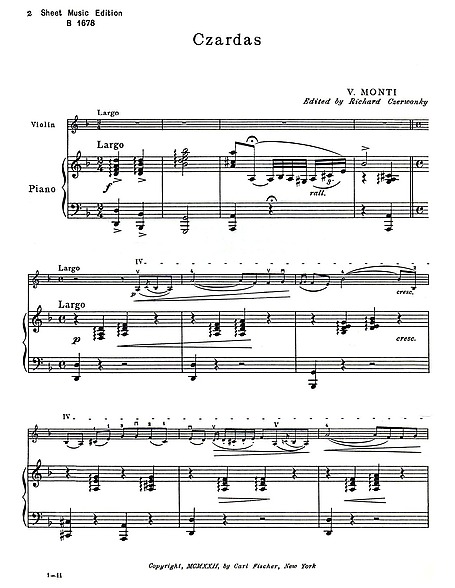 Composer
Year composed
1904
Pages
8
Instruments
Type
Licence
Uploaded by
Filesize
11.8 MB
About
Publisher Info.: York: Carl Fischer, 1922. Plate 22281-11.
"Csárdás" is a composition by Italian composer Vittorio Monti. A rhapsodical concert piece written in 1904, it is a well-known folkloric piece based on a Hungarian csárdás. It was originally composed for violin, mandolin or piano. There are arrangements for orchestra and for a number of solo instruments. The duration of the piece is about four and a half minutes.
The above text from the Wikipedia article "Csárdás (Monti)" text is available under CC BY-SA 3.0.
Other arrangements
Free sheet music on other sites
Buy printed editions
We have selected some printed editions we think may be useful.
Other users also liked
---