Song of Groningen (
Grönnens Laid

)
Voice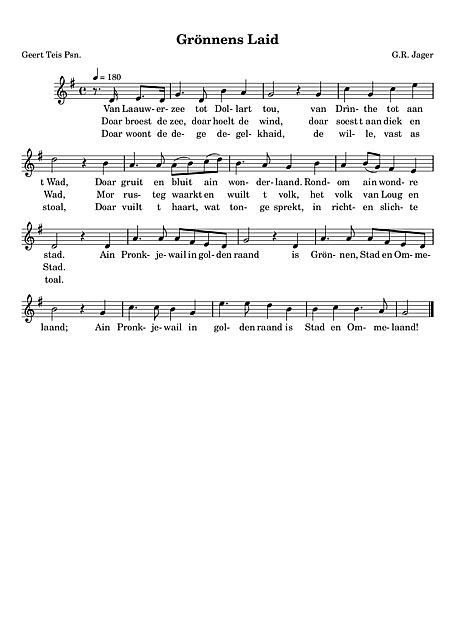 Composer
Pages
1
Instruments
Lyricist
Type
National Anthem: Groningen
Difficulty
Licence
Uploaded by
Filesize
76.6 KB
Listen
Be the first to add a recording or video.
About
The "Grönnens Laid" is the anthem of the Groningen province of the Netherlands. The anthem was written in 1919 by Geert Teis Pzn. of Stadskanaal, composed by G.R. Jager of Slochteren and arranged by Frieso Molenaar. It is the only Dutch provincial anthem that is officially written in a local dialect, in this case Gronings.
The above text from the Wikipedia article "Grönnens Laid" text is available under CC BY-SA 3.0.
Other users also liked
---