Concerto No. 3 "L'autunno"
Solo violin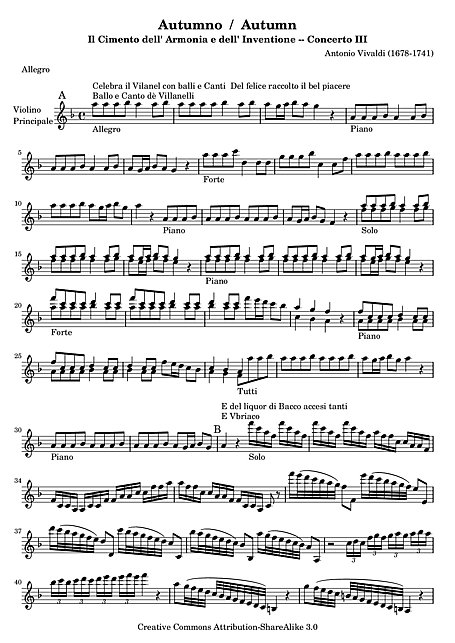 Composer
Opus
Op. 8/3, RV 293
Tonality
Year composed
1723
Cycle
Pages
6
Instruments
Licence
Uploaded by
Filesize
151 KB
The Four Seasons is a group of four violin concerti by Italian composer Antonio Vivaldi, each of which gives musical expression to a season of the year. They were written around 1716–1717 and published in 1725 in Amsterdam, together with eight additional concerti, as Il cimento dell'armonia e dell'inventione.
The above text from the Wikipedia article "The Four Seasons (Vivaldi)" text is available under CC BY-SA 3.0.
Other arrangements
Free sheet music on other sites
Other users also liked
---