Movements for Camila Nro.4
Miscari pentru Camila (patru)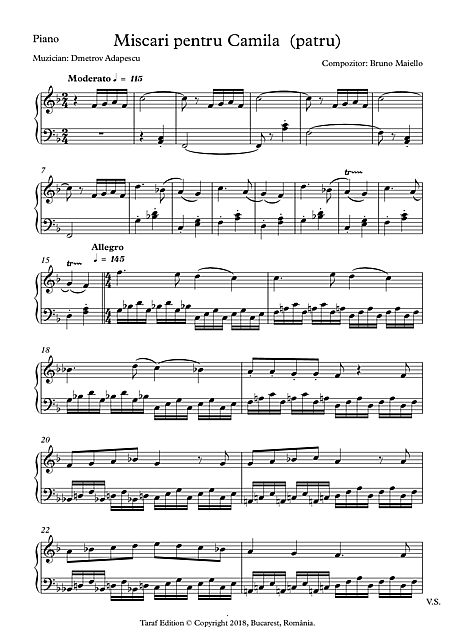 Composer
Opus
Exe.1
Tonality
Year composed
2018
Place of composition
Cycle
Pages
3
Arranger
Instruments
Type
Difficulty
Licence
Uploaded by
Filesize
51.5 KB
Listen
Be the first to add a recording or video.
No reviews yet
About
A patra mișcare pentru Camila în F major. Compusă pentru instituții de învățământ muzicale din diferite părți ale lumii.
Fourth movement for Camila in F major. Composed for musical educational establishments from different parts of the world.
Other arrangements
---