Symphony No. 5
Toccata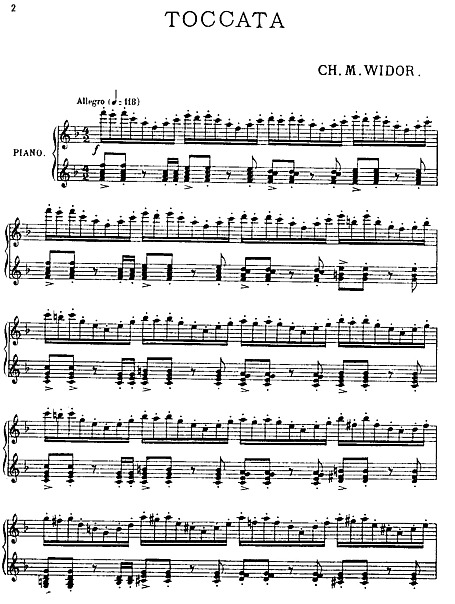 Composer
Opus
Op. 42/1
Tonality
Year composed
1879
Pages
15
Instruments
Type
Licence
Uploaded by
Filesize
755 KB
Listen
Charles-Marie Jean Albert Widor (1844-1937) Organ Symphony No. 5 Op. 42 no. 1 Toccata in F Major Marie-Claire Alain, organ of St. Etienne de Caen.

youtube.com
The Symphony for Organ No. 5 in F minor, Op. 42, No. 1, was composed by Charles-Marie Widor in 1879, with numerous revisions published by the composer in later years. The full symphony lasts for about 35 minutes.
The above text from the Wikipedia article "Symphony for Organ No. 5 (Widor)" text is available under CC BY-SA 3.0.
Other arrangements
Buy printed editions
We have selected some printed editions we think may be useful.
Other users also liked
---