Partita No. 2
Original version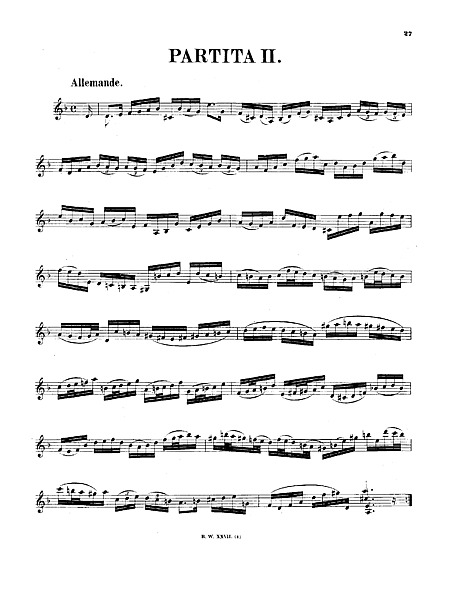 Composer
Opus
BWV 1004
Tonality
Cycle
Pages
11
Instruments
Type
Licence
Uploaded by
Filesize
538 KB
Listen
Be the first to add a recording or video.
About
The movements are as follows:
Allemande
Courante
Sarabande
Gigue
Chaconne
The Partita in D minor for solo violin by Johann Sebastian Bach was written between 1717 and 1720. It is a part of his compositional cycle called Sonatas and Partitas for Solo Violin.
The above text from the Wikipedia article "Partita for Violin No. 2 (Bach)" text is available under CC BY-SA 3.0.
Free sheet music on other sites
Other users also liked
---