The Ruins of Athens
Full score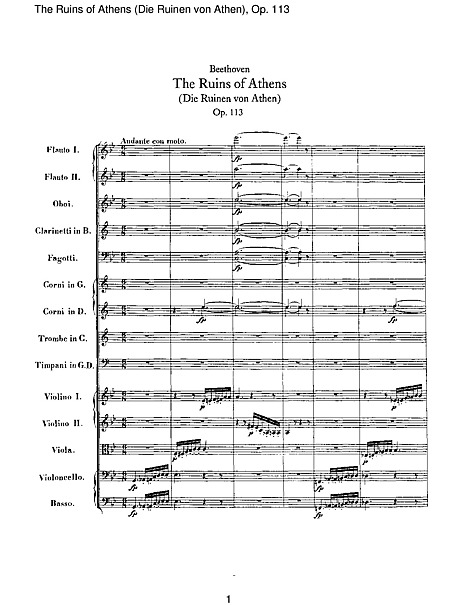 Composer
Opus
Op. 113
Year composed
1811
Pages
26
Instruments
Licence
Uploaded by
Filesize
1.22 MB
Listen
Be the first to add a recording or video.
The Ruins of Athens, Opus 113, is a set of incidental music pieces written in 1811 by Ludwig van Beethoven. The music was written to accompany the play of the same name by August von Kotzebue, for the dedication of a new theatre at Pest.
The above text from the Wikipedia article "The Ruins of Athens" text is available under CC BY-SA 3.0.
Other arrangements
Free sheet music on other sites
Other users also liked
---