1812 Overture
Piano solo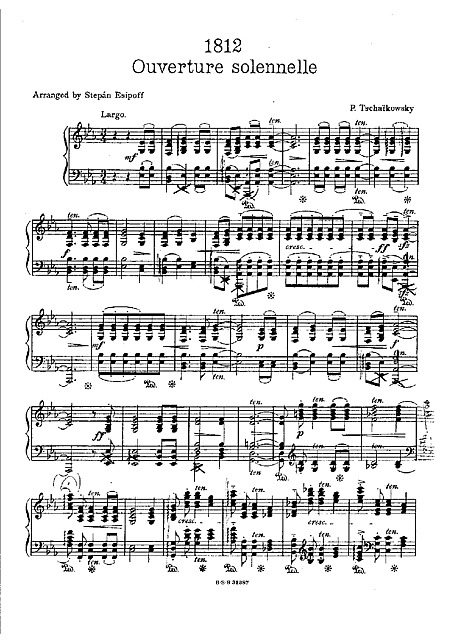 Composer
Opus
Op. 49
Pages
22
Arranger
Instruments
Type
Licence
Uploaded by
Filesize
900 KB
Listen
Be the first to add a recording or video.
The Year 1812 Solemn Overture, Op. 49, popularly known as the 1812 Overture, is a concert overture in E♭ major written in 1880 by Russian composer Pyotr Ilyich Tchaikovsky to commemorate the successful Russian defense against Napoleon's invading Grande Armée in 1812.
The above text from the Wikipedia article "1812 Overture" text is available under CC BY-SA 3.0.
Other arrangements
Free sheet music on other sites
Buy printed editions
We have selected some printed editions we think may be useful.
Other users also liked
---