Piano Sonata No. 4
Piano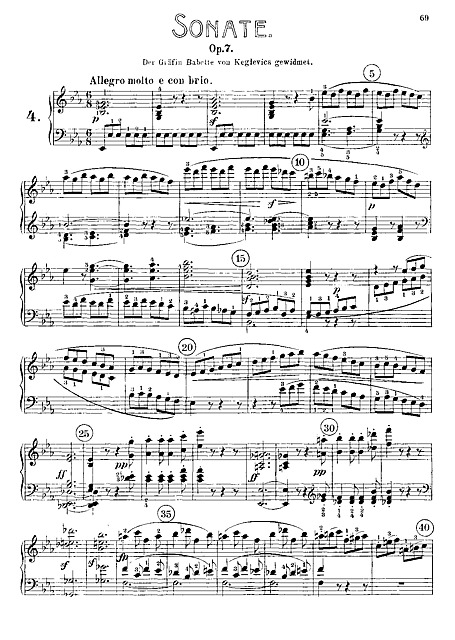 Composer
Opus
Op. 7
Tonality
Year composed
1797
Pages
25
Instruments
Type
Difficulty
Licence
Uploaded by
Filesize
1.96 MB
Listen
Be the first to add a recording or video.
Ludwig van Beethoven's Piano Sonata No. 4, in E♭ major, Op. 7, sometimes nicknamed the Grand Sonata, is dedicated to his student Babette, the Countess Keglevics. This piano sonata was composed in Bratislava, in 1796, in November, during his visit of Keglevich Palace in Bratislava. Beethoven named it Great Sonata, because it was published alone, which was unusual for the time.
The above text from the Wikipedia article "Piano Sonata No. 4 (Beethoven)" text is available under CC BY-SA 3.0.
Free sheet music on other sites
Other users also liked
---