Piano Sonata No. 10
Piano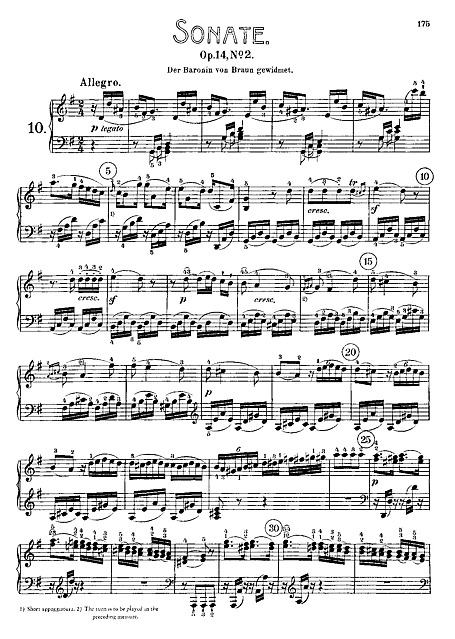 Composer
Opus
Op. 14/2
Tonality
Year composed
1799
Pages
16
Instruments
Type
Difficulty
Licence
Uploaded by
Filesize
1.19 MB
Listen
Be the first to add a recording or video.
The Piano Sonata No. 10 in G major, Op. 14, No. 2, composed in 1798–1799, is an early-period work by Ludwig van Beethoven, dedicated to Baroness Josefa von Braun. A typical performance lasts 15 minutes. While it is not as well known as some of the more original sonatas of Beethoven's youth, such as the Pathétique or Moonlight sonatas, Donald Francis Tovey described it as an 'exquisite little work.'
The above text from the Wikipedia article "Piano Sonata No. 10 (Beethoven)" text is available under CC BY-SA 3.0.
Free sheet music on other sites
Other users also liked
---