Piano Sonata No. 12 "Funeral March"
Piano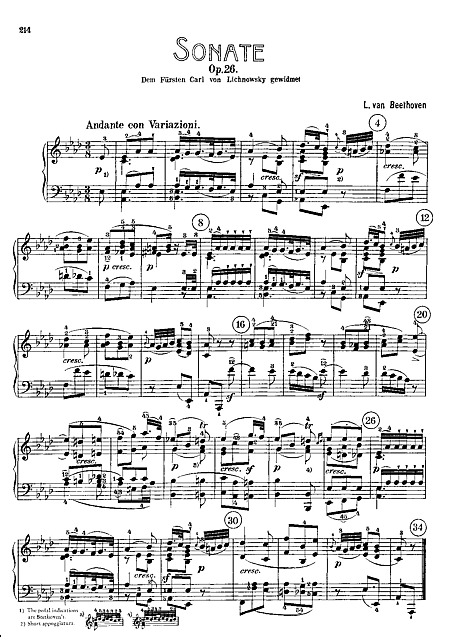 Composer
Opus
Op. 26
Tonality
Year composed
1801
Pages
18
Instruments
Type
Difficulty
Licence
Uploaded by
Filesize
1.37 MB
Listen
Be the first to add a recording or video.
Ludwig van Beethoven composed his Piano Sonata No. 12 in A♭ major, Op. 26, in 1800–1801, around the same time as he completed his First Symphony. He dedicated the sonata to Prince Karl von Lichnowsky, who had been his patron since 1792.
The above text from the Wikipedia article "Piano Sonata No. 12 (Beethoven)" text is available under CC BY-SA 3.0.
Free sheet music on other sites
Other users also liked
---