Songs without Words, Book 1
Full book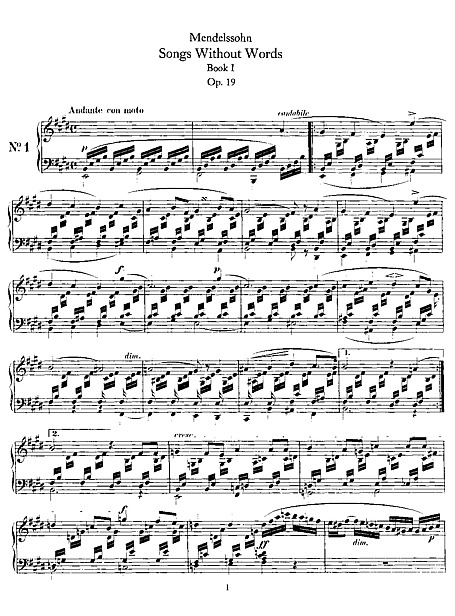 Composer
Opus
Op. 19
Year composed
1829-30
Pages
13
Instruments
Type
Difficulty
Licence
Uploaded by
Filesize
783 KB
Listen
Be the first to add a recording or video.
Songs Without Words is a series of short lyrical piano songs by the Romantic composer Felix Mendelssohn, written between 1829 and 1845. His sister Fanny Mendelssohn and other composers also wrote pieces in the same genre.
The above text from the Wikipedia article "Songs without Words" text is available under CC BY-SA 3.0.
Other users also liked
---