From Medford, United States

Helen Brown (b. 1950)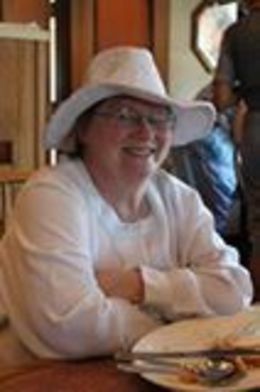 Send message
Uploads
This user hasn't uploaded any arrangements yet.
Professional information
Voice:
Soprano
Skills:
Conductor
About me
I am retired and have just taken over as director of the chorus of the Senior Center where I sang. I had never directed before so I signed up for a 6-week online college class from Coursea. It was an excellent class and gave me the confidence I needed to lead this wonderful group of singers. Our chorus varies from 30-42 singers depending on the time of year. We try to perform at least two concerts a month at local convalescent homes, assisted-living facilities and "Mood & Memory" facilities.