Ian Cantor (b. 1978)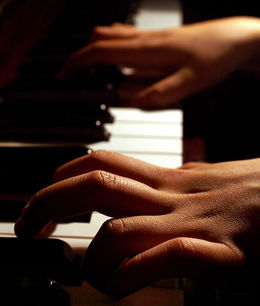 Send message
Professional information
Instruments:
Piano, Harpsichord
Skills:
Composer, Arranger, Teacher
Prizes:
Piano, Theory
Qualifications:
MA in Music
About me
Ian Cantor lives in London where he has taught the piano for nine years. He began arranging so that his pupils could play tunes that they knew right from the first lesson. He has had particular success with easy piano duets as a way of familliarising children with the notes and teaching them to stay in time.

Having built up a large portfolio of such arrangements, Ian is putting them all online so that other teachers can share in his success.

He hopes that other people will follow suit and help create a resource useful to teachers and learners worldwide.
Concert diary
Venue
Cambridge Arts Theatre
Date
Thursday, 19 Nov 2009, 7:30PM

Venue
Malvern Festival Theatres
Date
Thursday, 29 Oct 2009, 7:30PM