Piano Concerto No. 1
Piano reduction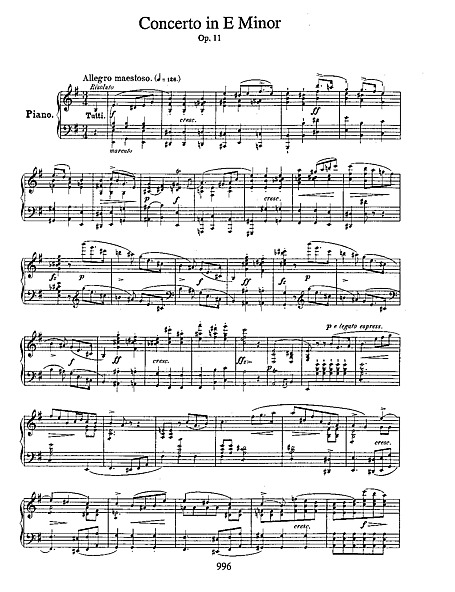 Composer
Opus
Op. 11
Tonality
Year composed
1830
Pages
50
Instruments
Type
Licence
Uploaded by
Filesize
3.90 MB
Listen
Be the first to add a recording or video.
The Piano Concerto No. 1 in E minor, Op. 11, is a piano concerto written by Frédéric Chopin in 1830, when he was twenty years old. It was first performed on 11 October of that year, at the Teatr Narodowy in Warsaw, Poland, with the composer as soloist, during one of his "farewell" concerts before leaving Poland.
The above text from the Wikipedia article "Piano Concerto No. 1 (Chopin)" text is available under CC BY-SA 3.0.
Free sheet music on other sites
Other users also liked
---