Break Forth, O Beauteous Heavenly Light
Voice, SATB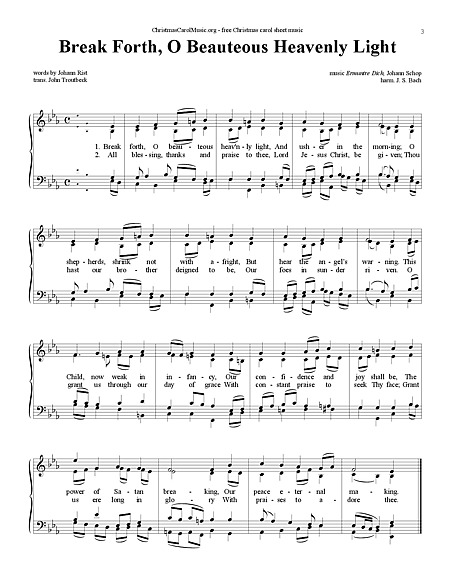 Composer
Year composed
1641
Pages
1
Instruments
Lyricist
Type
Licence
Uploaded by
Filesize
75.1 KB
Listen
Be the first to add a recording or video.
No reviews yet
About
Lyrics:
Break forth, O beauteous heavenly light,
And usher in the morning;
O shepherds, shrink not with afright,
But hear the angel's warning.
This Child, now weak in infancy,
Our confidence and joy shall be,
The power of Satan breaking,
Our peace eternal making.
---