Lascia Ch'io Pianga
(Aria de Rinaldo HWV 7b, acto Nº II)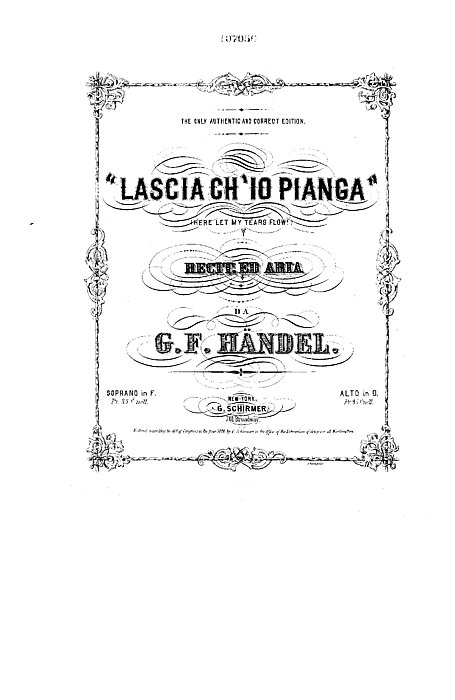 Composer
Tonality
Year composed
1711
Pages
4
Arranger
Instruments
Lyricist
Type
Difficulty
Licence
Filesize
307 KB
Listen
Be the first to add a recording or video.
About
«Es una obra compuesta para dos voces (Soprano y Alto), y que anteriormente, fue interpretada por Carlos Broschi (1705 - 1782), mas bien, conocido como "Farinelli, Il Castrati", un cantante tenor soprano del siglo XVIII.»
Other sub titles
Lascia ch'io pianga (Italiano), Déjame Llorar (Español), Here Let My Tears Flow! (English), Peine Cruelle (Français), Lass mich mit Thränen (Deutsch).
Buy printed editions
We have selected some printed editions we think may be useful.
Other users also liked
---