O Christmas Tree (
O Tannenbaum

)
Orchestra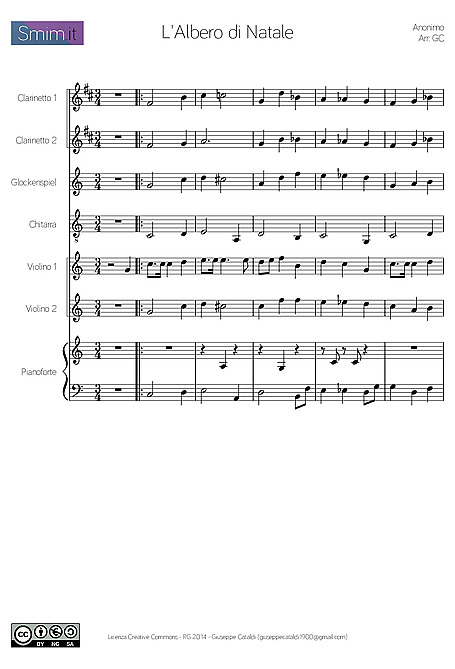 Composer
Pages
11
Arranger
Instruments
Lyricist
Type
Licence
Filesize
357 KB
Listen
youtube.com

Voice

youtube.com
No reviews yet
"O Tannenbaum" is a German Christmas song. Based on a traditional folk song which was unrelated to Christmas, it became associated with the traditional Christmas tree by the middle of the 19th century and sung as a Christmas carol.
The above text from the Wikipedia article "O Tannenbaum" text is available under CC BY-SA 3.0.
Other arrangements
Buy printed editions
We have selected some printed editions we think may be useful.
$1.70
Mens choir, Choral, Vocal
G. Schirmer

$11.00
Jazz ensemble
Alfred Publishing
---