From Redenção-Ceará, Brazil
Orlando Andrade (b. 1974)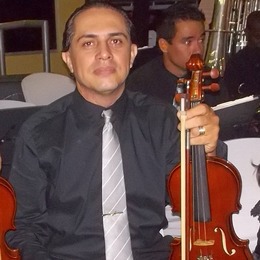 Send message
Professional information
Instruments:
Cordas Clássicas (Violino, Viola de Arco, Violoncelo e Contrabaixo Acústico) e Flautas (Doce e Dizi).
Voice:
Baixo.
Skills:
Arranjador, instrumentista, coralista e professor.
About me
I started in the music world at the age of 36 years, I consider myself a big winner, the little knowledge that I managed to get in this exciting endeavor.