From London, United Kingdom

Music Library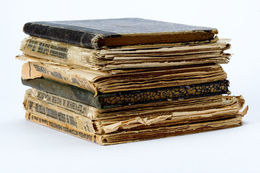 Send message
About me
Welcome to the Cantorion Music Library. It was created to collect public domain music from other sources on the internet.
There is plenty of free, public domain sheet music out there, but it can be hard to find. That is why Cantorion is gathering lots together in one place, where you can search for it easily and download it easily.
Cantorion owes a lot to other free music projects, and we highly recommend that you pay them a visit:
www.mutopiaproject.org/
One of Cantorion's sources. All music typset beautifully using lilypond.
lilypond.org/web/
Free music typing software. Much prettier than Sibelius. May seem tricky at first, but just as easy, more efficient and less frustrating than Sibelius once you're used to it.
imslp.org/wiki/Main_Page
Huge resource of free sheet music, all labelled helpfully with publishers, dates, etc.
Concert diary
Venue
Cambridge Arts Theatre
Date
Thursday, 19 Nov 2009, 7:30PM

Venue
Exeter Northcott Theatre
Date
Tuesday, 3 Nov 2009, 7:30PM

Venue
Malvern Festival Theatres
Date
Thursday, 29 Oct 2009, 7:30PM